Climate Analytics is a non-profit climate science and policy institute based in Berlin, Germany with offices in New York, USA, Lomé, Togo and Perth, Australia, which brings together interdisciplinary expertise in the scientific and policy aspects of climate change. Climate Analytics aims to synthesise and advance scientific knowledge in the area of climate, and by linking scientific and policy analysis provide state-of-the-art solutions to global and national climate change policy challenges.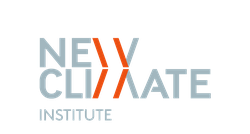 NewClimate Institute is a non-profit institute established in 2014. NewClimate Institute supports research and implementation of action against climate change around the globe, covering the topics international climate negotiations, tracking climate action, climate and development, climate finance and carbon market mechanisms. NewClimate Institute aims at connecting up-to-date research with the real world decision making processes.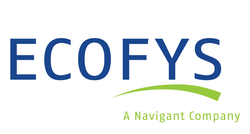 Ecofys, a Navigant company, is a leading international energy and climate consultancy focused on sustainable energy for everyone. Founded in 1984, the company is a trusted advisor to governments, corporations, NGOs, and energy providers worldwide. The team delivers powerful results in the energy and climate transition sectors. Working across the entire energy value chain, Ecofys develops innovative solutions and strategies to support its clients in enabling the energy transition and working through the challenges of climate change.

The Potsdam Institute for Climate Impact Research (PIK), founded in 1992, is a world-leading research institute addressing crucial scientific questions in the fields of global change, climate impacts and sustainable development. PIK is part of a global network on questions of global environmental change and collaborates closely with many national and international partners.
PIK (Potsdam Institute for Climate Impact Research) is a collaborator of the project as scientific advisor and data provider. The global aggregation and pathway extension methodology and tools were developed by PIK as partner in the project between 2009 and 2016. The consortium has now absorbed activities previously performed by PIK. The global aggregation and climate modelling methods from PIK are still used for the CAT temperature calculations and emissions data from the PIK PRIMAP emissions module are used for the country analysis.
Stay informed
Subscribe to our newsletter