Overview
Under the Paris Agreement, governments have agreed to hold warming well below 2°C, and pursue efforts to limit warming to 1.5°C above pre-industrial levels.
The Climate Action Tracker rates NDCs, 2020 pledges, and long-term targets against whether they are consistent with a country's "fair share" effort to the Paris Agreement 1.5°C temperature goal.
The CAT "Effort Sharing" assessment methodology applies state-of-the art scientific literature on how to compare the fairness of government efforts and NDC proposals against the level and timing of emission reductions consistent with the Paris Agreement. The focus of the assessment is on the period 2020, 2025 and 2030. A detailed description of this methodology can be found here.
In June 2020, the CAT expanded its assessment to include emissions from international shipping and international aviation. The rating methodology applied to these sectors is different from the CAT's NDC "fair share" rating system. Please refer the 1.5ºC Rating section of international shipping or international aviation for details on this methodology.
Country Rating System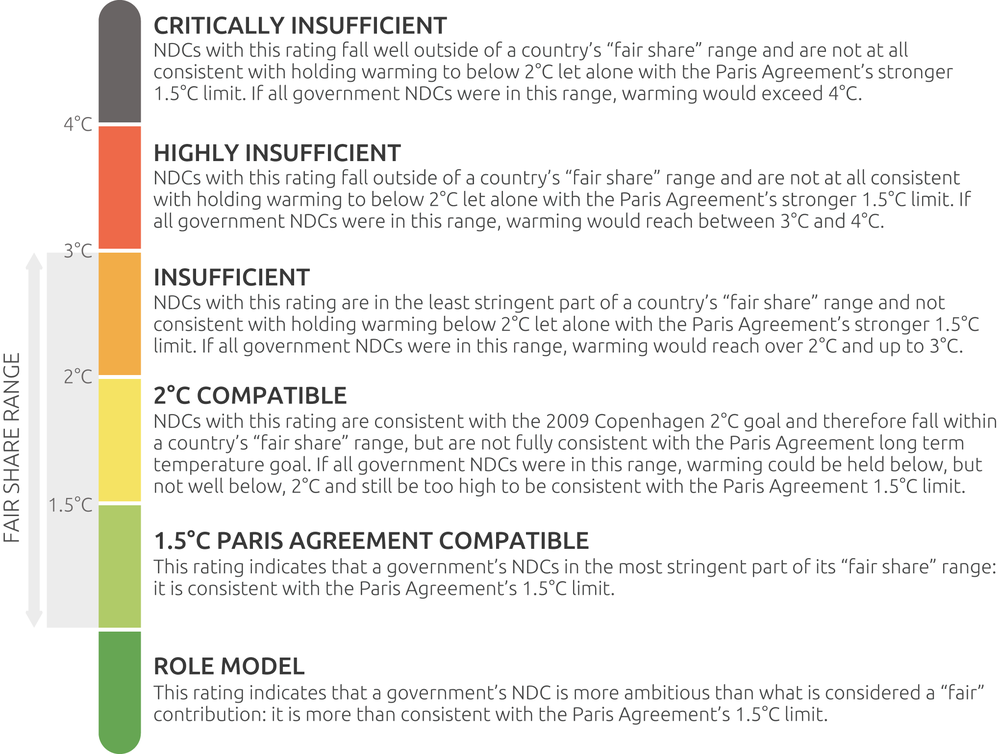 International bunkers rating system
Stay informed
Subscribe to our newsletter