Climate Target Update Tracker
We will be tracking governments as they update their Paris Agreement targets, and calling out those who are not planning to do so.
Find out more
CAT warming projections - Update to be released on 10 Dec 2019
The Climate Action Tracker will release an update of its global emissions and warming estimates on 10 Dec 2019 at a press conference at COP25.
Find out more
Scaling Up Climate Action in Indonesia
What can Indonesia do to change course on emissions through concentrated action in just three key sectors?
Find out more
Climate Governance Series
Read our new analysis for Argentina, Australia, Indonesia, Kenya, the Philippines and South Africa assessing their governments ability to transform their country into a zero emissions society
Find out more
CAT Decarbonisation series
How can each sector transform to achieve the emissions reductions required under the Paris Agreement?
Find out more
CAT Emissions GAP
CAT Emissions Gaps: By how much do policies and pledges need to improve?
Find out more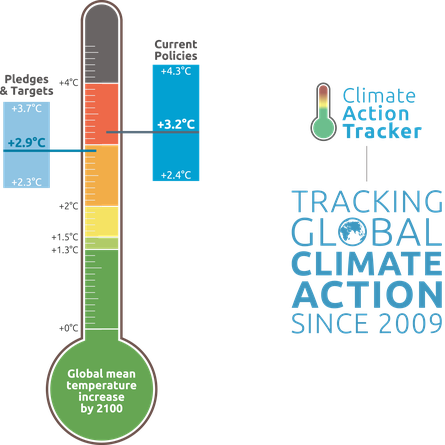 About Climate Action Tracker (CAT)
The Climate Action Tracker (CAT) is an independent scientific analysis produced by two research organisations tracking climate action since 2009. We track progress towards the globally agreed aim of holding warming well below 2°C, and pursuing efforts to limit warming to 1.5°C.
Find out more
Looking for data on decarbonisation?
Explore our Data Portal
Find out more
Stay informed
Subscribe to our newsletter