Published 2021/09/15
Redefining climate action - Explaining the new CAT rating methodology
Summary
When the CAT started in 2009, we rated ONLY a government's targets against what would contribute a 'fair share.' Since then, many things have changed. The Paris Agreement has been adopted, we better understand what needs to be done, and yet at the same time, global emissions have continued to rise. With limited action to reduce emissions so far, the remaining carbon budget is much lower than it used to be 10 years ago and it's now necessary that all countries immediately get on track for full decarbonisation to meet the Paris Agreement 1.5˚C temperature goal.
However, according to many fair share assessments, it would be considered fair that some countries continue emitting at high levels. We are now in a situation where these countries can no longer follow a high emissions path, but other, richer countries do need to help them to rapidly decarbonise. We've also seen that it's not only targets that matter, but the policies that governments put in place to meet those targets. The CAT not only evaluates government targets, but we also provide an estimate of countries' emissions given implemented action (current national policies) and now integrate this information in our rating.
Expanded rating system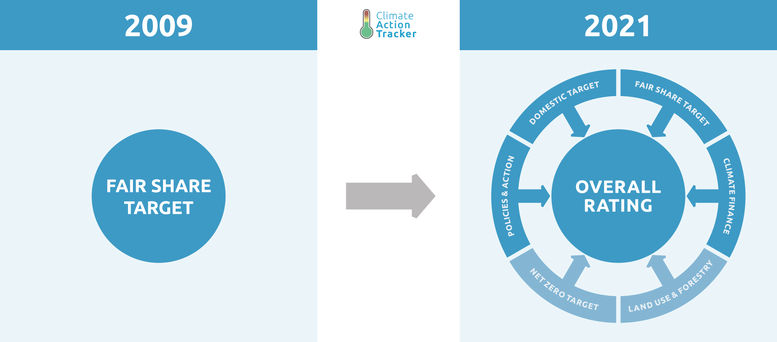 This year, we've expanded our rating system to take a more granular look at what governments are doing at the national level. Our new analysis and rating system provides a much more informative and complete assessment of climate action in each country. It not only looks at targets but also at real action and disentangles what part of the action should be done within the country or outside, with or without support from others.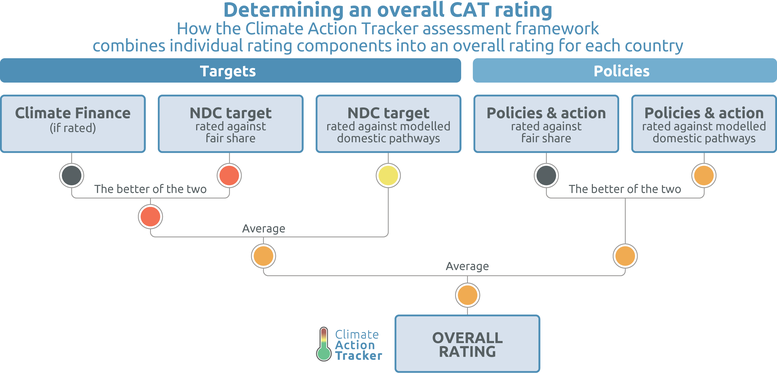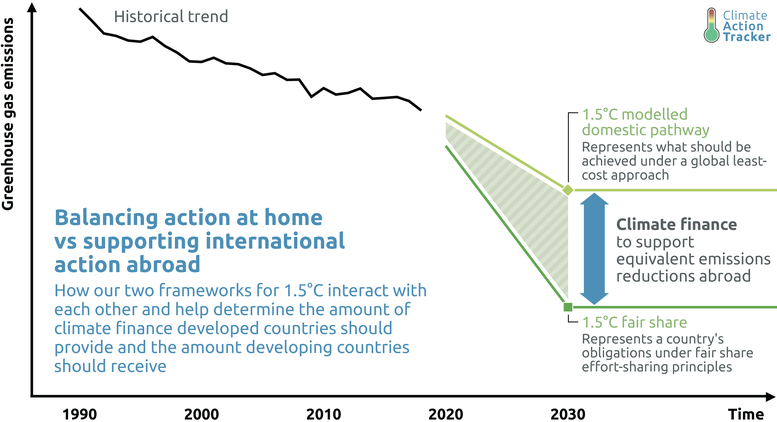 Find out more
This briefing summarises the new rating method.
More detail on the method is available here. For more information, please also see our briefing that illustrates changes in the rating, next to a summary of recent changes in climate action and the accompanying press release.
Stay informed
Subscribe to our newsletter