Historical emissions
Historical emissions are taken from the official inventory data on greenhouse gas emissions in Germany for the years 1990-2020, published by the Federal Environment Agency and submitted to the UNFCCC in April 2022. For 2021 the CAT uses the preliminary emissions estimate published by the Federal Environment Agency in March 2022 (Federal Environment Agency, 2022b).
Current policy projections
The current policy projections are based on projection report ("Projektionsbericht 2021") published by the Federal Environment Agency in October 2021, which includes all measures that were agreed by September 2020 including those of the Climate Action Programme (Federal Environment Agency, 2021c).The figures were harmonized to the latest historical data from 2021.
COVID-19 impact
The effect of the COVID-19 pandemic is already included in the projections described above.
New government plans
The "new government plans" scenario is a attempt to quantify all government plans that they have included on the coalition contract, the "easter package" and the overview on efficiency measures. We used our own quantification and estimates from Öko-Institut (2022) and Wuppertal institute (Koska & Jansen, 2022) selected for each sector as described below.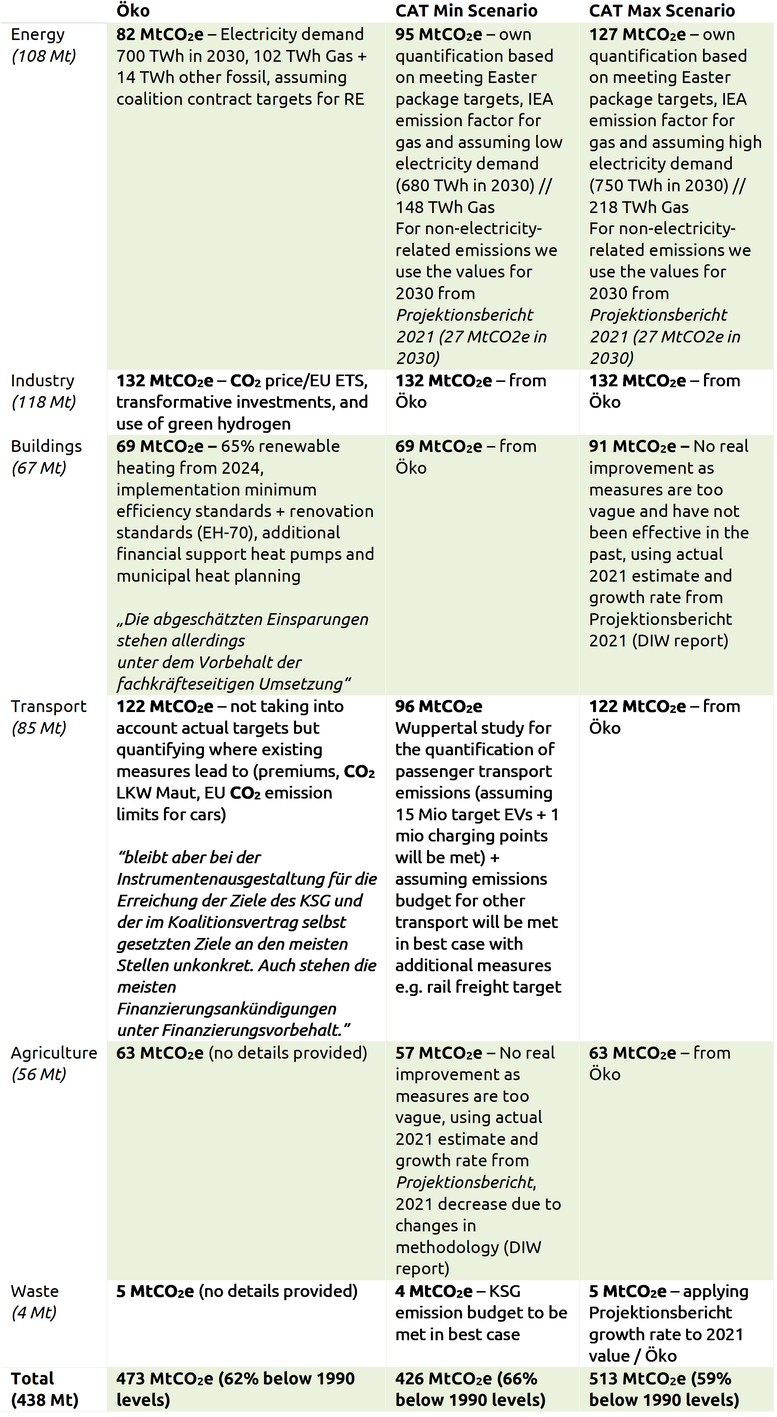 Global Warming Potentials values
The CAT uses Global Warming Potential (GWP) values from the IPCC's Fourth Assessment Report (AR4) for all its figures and time series. Assessments completed prior to December 2018 (COP24) used GWP values from the Second Assessment Report (SAR).
Stay informed
Subscribe to our newsletter