Summary
Norway has committed to a 90-95% GHG reduction below 1990 levels by 2050 and included this target in their long-term strategy submitted to the UNFCCC (Norwegian Government, 2020). We will assess this target against our net zero good practice later this year.
For further information on the targets Norway has adopted, see the targets tab.
Good practice
The Climate Action Tracker has defined the following good practice for all ten key elements of net zero targets. Countries can refer to this good practice to design or enhance their net zero targets.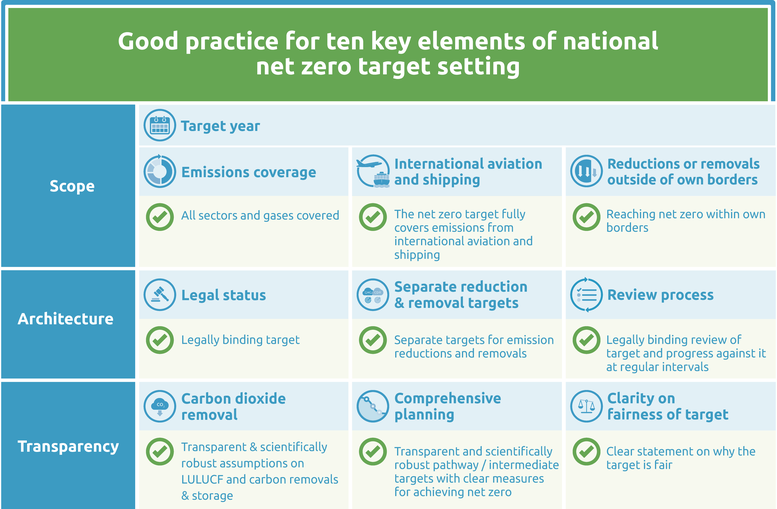 High resolution
Stay informed
Subscribe to our newsletter