Published 2018/11/28
Scaling up climate action in South Africa
Summary
South Africa is one of the many governments from around the world who have committed to limiting temperature increase to well below 2°C above pre-industrial levels and pursuing efforts to limit it to 1.5°C. Current efforts are simply insufficient. Aggregate mitigation targets, according to Climate Action Tracker (CAT) estimates, result in global warming of about 3.2°C. Implementation of these targets is also falling short, with greenhouse gas (GHG) emissions under implemented policies leading to an estimated warming of around 3.4°C.
Much more needs to be done. To stay below the globally agreed limit, the IPCC Special Report on 1.5℃ finds that an increase in efforts is required to peak global GHG emissions as soon as possible, reduce CO2 emissions to net-zero around 2050 and total GHG emissions shortly thereafter.
This report, the first country assessment in the Climate Action Tracker's Scaling Up Climate Action Series, analyses areas where South Africa could accelerate its climate action. The report illustrates GHG emissions reductions from such actions, along with other benefits.
Key Findings
Scaling up climate action in South Africa's electricity supply, urban passenger transport, and residential buildings sectors which cover about half of South Africa's 2012 emissions can reduce the country's total greenhouse gas emissions by up to 96% below 2012 emissions in these focus areas by 2050.

Actions in these areas alone would reduce economy-wide emissions by 17 % below 2012 levels, and bring South Africa close to meeting its 2050 emissions reduction target. While the three focus areas will almost fully decarbonise under our most ambitious scenario, additional action in other sectors and sub-sectors will be needed to decrease economy-wide emissions in line with the Paris Agreement's temperature limit.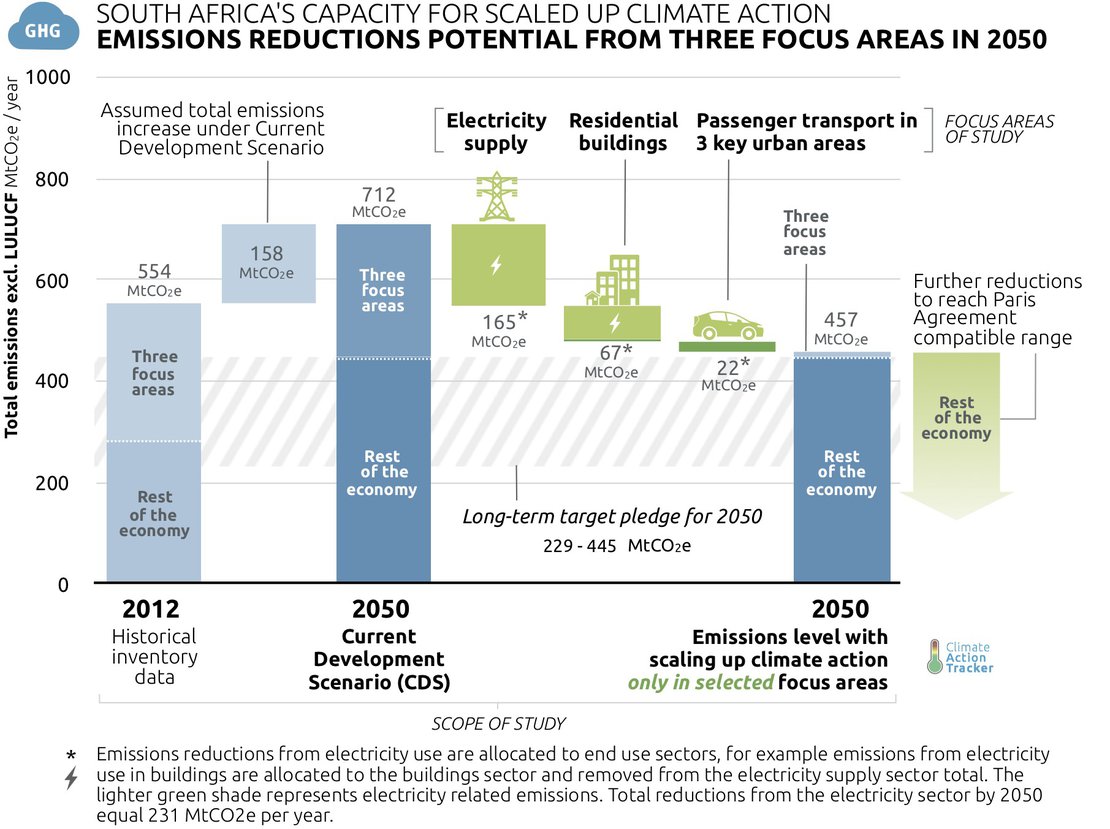 Research from South African institutes indicates that under least-cost scenarios, GHG emissions from electricity generation in South Africa could decrease by up to 83% below 2012 emissions levels by 2050.
A fully decarbonised electricity sectors is critical for enabling low-carbon electrification trends in urban passenger transport and residential buildings in line with the Paris Agreement temperature limit.
There is huge potential for (sub-)national actors to accelerate climate action by successfully decarbonising key areas such as urban passenger transport and residential housing, for example by shifting towards public modes of transport and increase electric mobility in Cape Town, Durban, and Gauteng.
Changing from a high to a low-carbon electricity supply by 2030 is likely to create as many employment opportunities in South Africa as it would make obsolete, and provides jobs in technologies and sectors that are more likely to form the core of future electricity supply, both in South Africa and globally.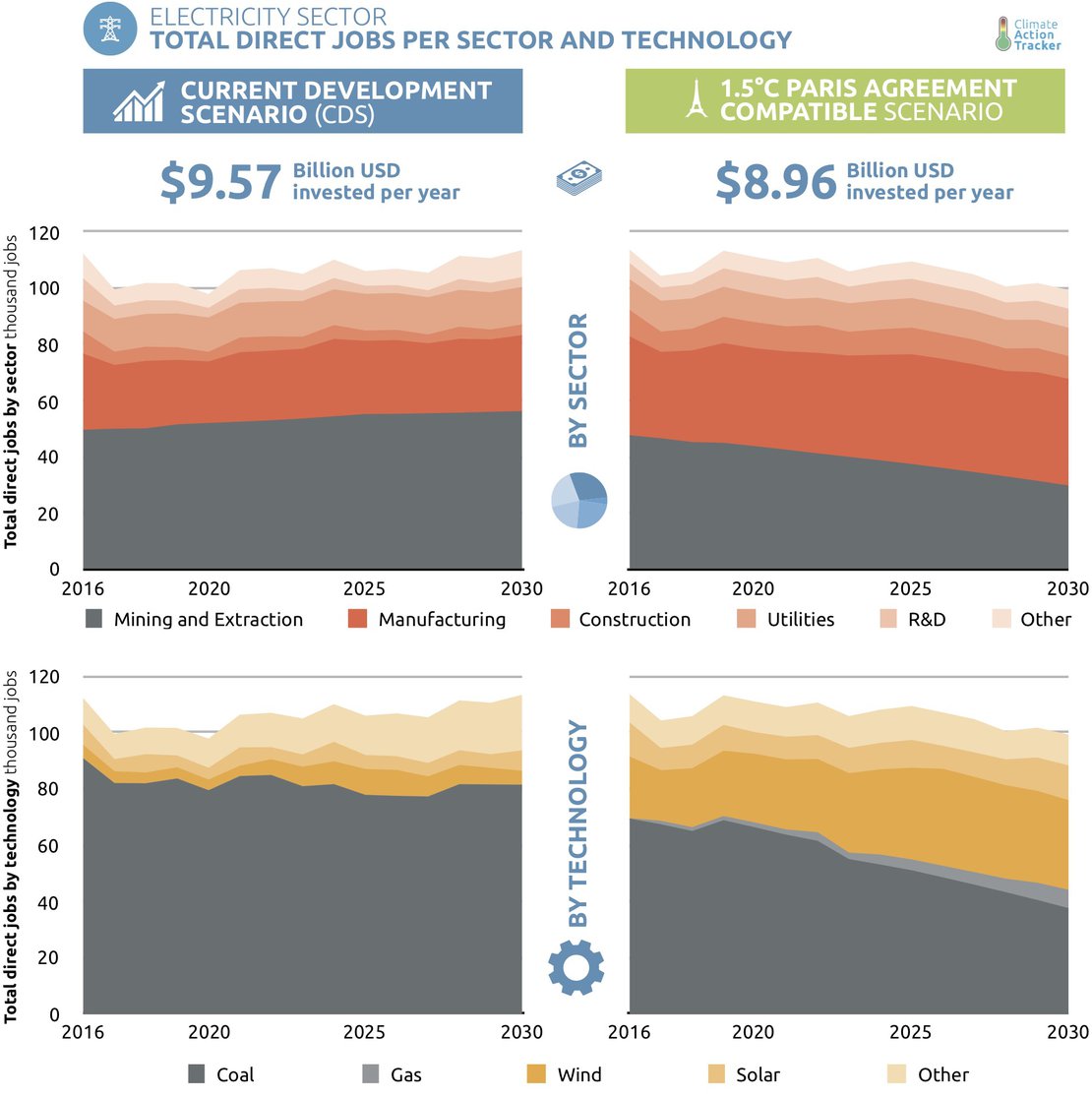 Stay informed
Subscribe to our newsletter